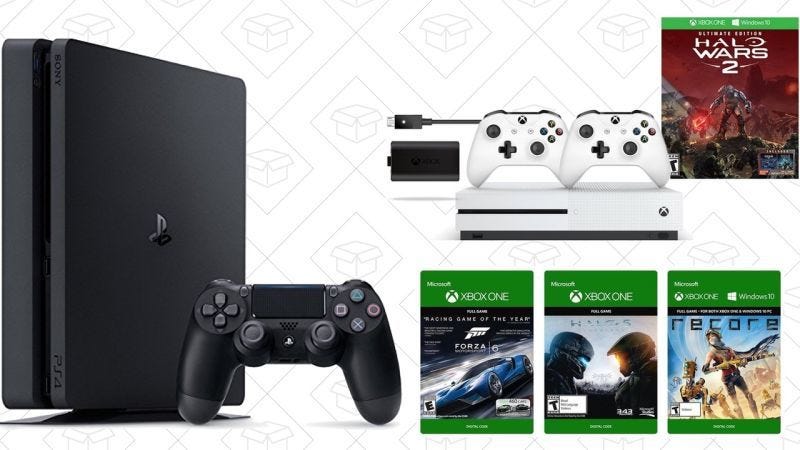 Si quieres comprar una PS4 o una Xbox One, has esperado al momento adecuado. Eso sí, todavía no hay ofertas en Switch, sorry!
La PS4 Slim está disponible por $299 para miembros de Prime, junto a una copia de The Last of Us Remastered y un montón de cómics digitales de Comixology.
En cuanto ofertas para Xbox One, encontramos la Xbox One S de 500GB por $240 o un pack de 1TB con Halo Wars 2 por $290. Además, obtén copias de Recore, Halo 5 y Forza, más un mando adicional y Play & Charge de manera gratuita.
---
Guarda Ofertas Univisión como favorito y síguenos en Twitter para no perderte ningún descuento. El contenido de commerce es independiente del contenido relacionado con temas de Editorial y de Publicidad y si compras algo a través de nuestros artículos, puede que nos llevemos una pequeña comisión por la venta. Haz click aquí para leer más al respecto y no te olvides de apuntarte a nuestro newsletter.