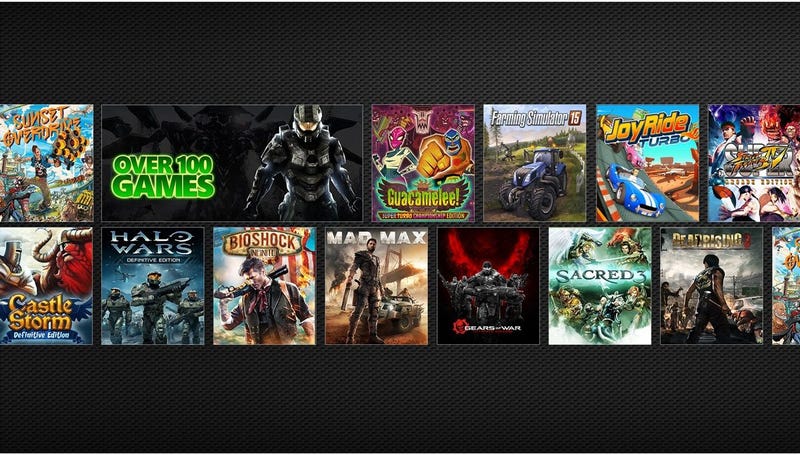 Nota: La oferta de 6+3 meses de Amazon sigue activa, pero Microsoft te ofrece un mes por solo $2 y el siguiente es gratuito.
Microsoft creó su propia versión de "Netflix para videojuegos" con Xbox Game Pass y es muy tentador, al costar solo $10 al mes. Ahora, por tiempo limitado, puedes conseguir tres meses gratis cuando compres una subscripción de 6 meses. En total te costará $60. Xbox Game Pass te da acceso a títulos nuevos como State of Decay 2 y Sea of Thieves, y clásicos como KOTOR y toda la saga de Gear of War. ¡Fallout 4 también está en el catálogo!
Asegúrate de navegar a "ofertas especiales y promociones de productos" en esta página.
---
Guarda Ofertas Univisión como favorito y síguenos en Facebook y en Twitter para no perderte ningún descuento. El contenido de commerce es independiente del contenido relacionado con temas de Editorial y de Publicidad y si compras algo a través de nuestros artículos, puede que nos llevemos una pequeña comisión por la venta. Haz click aquí para leer más al respecto y no te olvides de apuntarte a nuestro newsletter.