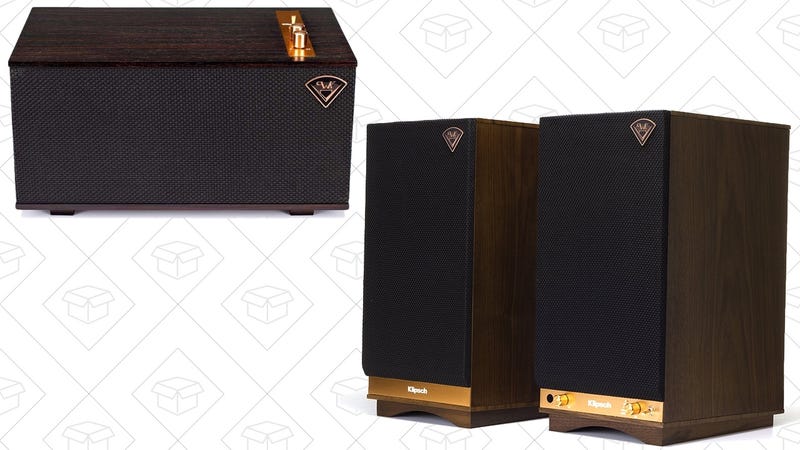 Los altavoces The Sixes de Klipsch son unos monitores de audio excelentes (lee la review de CNET en inglés) y puedes usarlos como un sistema Bluetooth para reproducir música desde tu teléfono.
Por tiempo limitado puedes hacerte con un par de ellos por $498, el precio más bajo hasta la fecha. Usa nuestro código promocional exclusivo KINJA17K. Asegúrate de seleccionar a Roberts LP como vendedor.
Por su parte, Amazon está ofreciendo un Gold Box en el sistema estéreo The Three Play-Fi, que integra un subwoofer. Es de segunda mano, pero cuesta solo $340, es decir, $160 menos de lo que te costaría comprar un sistema nuevo,
---
Guarda Ofertas Univisión como favorito y síguenos en Facebook y en Twitter para no perderte ningún descuento. El contenido de commerce es independiente del contenido relacionado con temas de Editorial y de Publicidad y si compras algo a través de nuestros artículos, puede que nos llevemos una pequeña comisión por la venta. Haz click aquí para leer más al respecto y no te olvides de apuntarte a nuestro newsletter.