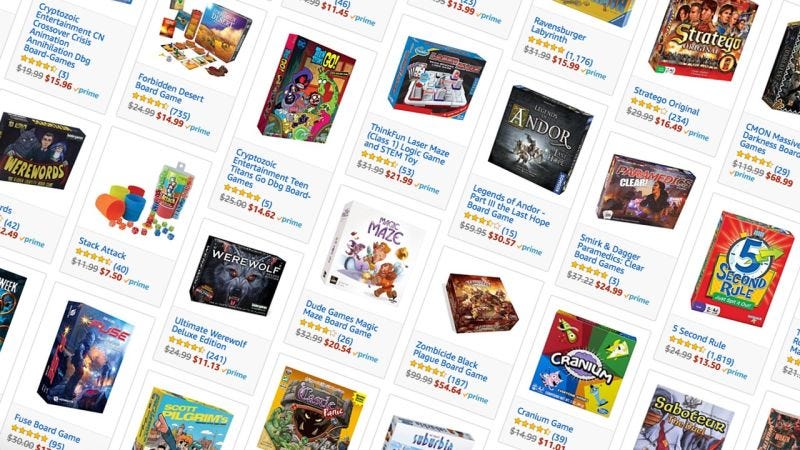 Si tu colección de juegos de mesa está acumulando polvo, es hora de que compres nuevos títulos y Amazon te lo pone fácil hoy con un inmenso Gold Box repleto de opciones.
Dentro encontrarás decenas de juegos para todas las edades y gustos. Los botones de navegación de la parte superior te ayudarán a añadir filtros a tu búsqueda. Os dejamos con algunos de nuestros favoritos, pero dirígete a Amazon para ver la lista completa.
Si tienes alguna recomendación, déjala en los comentarios.
Have any suggestions? Drop them in the comments below.
---
Guarda Ofertas Univisión como favorito y síguenos en Facebook y en Twitter para no perderte ningún descuento. El contenido de commerce es independiente del contenido relacionado con temas de Editorial y de Publicidad y si compras algo a través de nuestros artículos, puede que nos llevemos una pequeña comisión por la venta. Haz click aquí para leer más al respecto y no te olvides de apuntarte a nuestro newsletter.