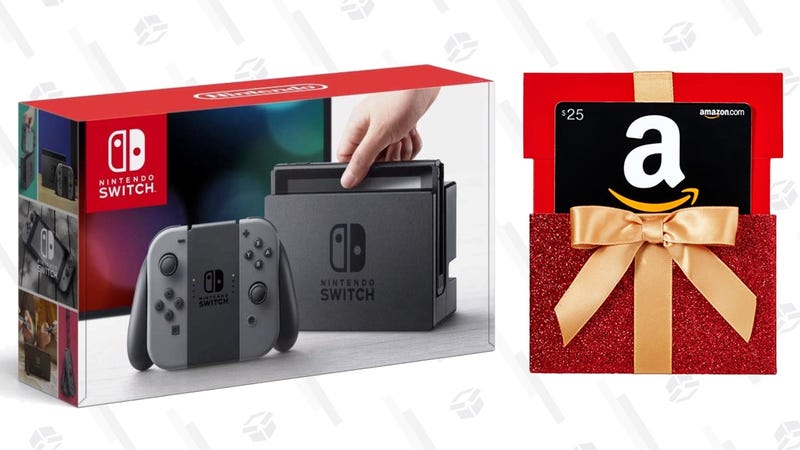 Si te perdiste todas las ofertas de la Nintendo Switch en Black Friday, descuida. Hoy Amazon te regala una tarjeta de $25 con la compra de la consola. Así tendrás un poco de dinero extra para comprar una copia de Smash, Breath of the Wild o Mario Kart.
Nota: si uno de los modelos se agota, prueba con otro.
---
Guarda Ofertas Univisión como favorito y síguenos en Facebook y en Twitter para no perderte ningún descuento. El contenido de commerce es independiente del contenido relacionado con temas de Editorial y de Publicidad y si compras algo a través de nuestros artículos, puede que nos llevemos una pequeña comisión por la venta. Haz click aquí para leer más al respecto y no te olvides de apuntarte a nuestro newsletter.